What is Utthita Padangusthasana (Extended Hand-to-Big-Toe Pose)?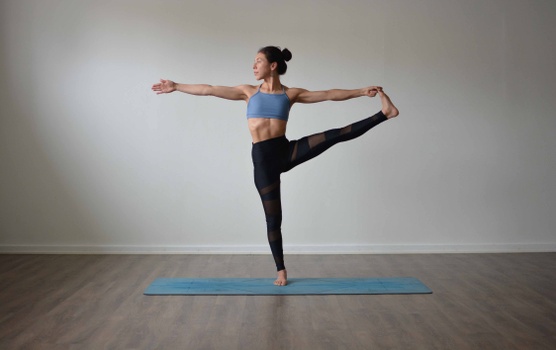 Utthita Hasta Padangusthasana, or Extended Hand-to-Big-Toe Pose, is a standing balance pose for intermediate to advanced yogis. 
From Mountain pose, lift one leg close to your chest and grab the big toe of that same leg. Keep your body straight and grounded on one foot and slowly extend your lifted leg sideways. 
This pose helps you develop strong balance and improves awareness and concentration.