What is Trikonasana (Triangle Pose)?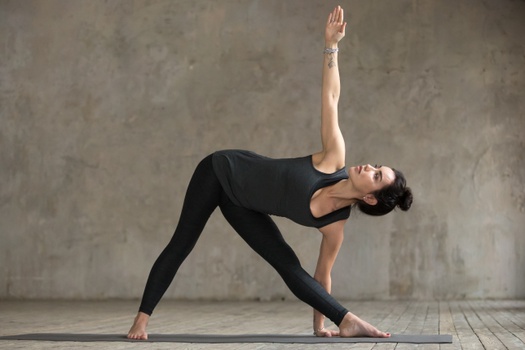 Trikonasana, Triangle pose, or Utthita Trikonasana, are the names of the same standing yoga posture. It is a fundamental standing yoga asana that is mandatory to master for a strong side core and hamstrings. 
This lateral-facing standing yoga asana opens your glutes and shoulder muscles. Performing these movements can also lengthen your torso and help build balance and strength in your legs.