What is Sarvangasana (Shoulderstand Pose)?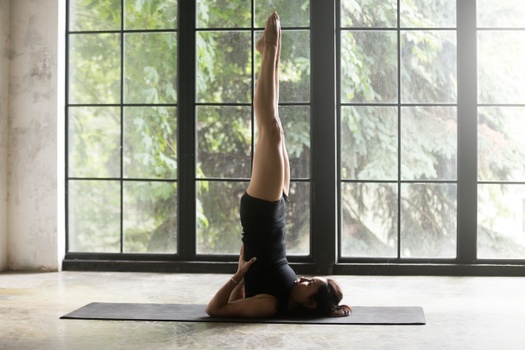 Sarvangasana, or Shoulderstand, is an intermediate-level inversion pose that belongs to the modern yoga exercise practice. This inversion pose stretches your neck and shoulders while strengthening your abdominal and leg muscles.
Performing this yoga asana offers unique therapeutic benefits for your thyroid gland and respiratory system. Also, as the name implies, Shoulderstand influences your body's overall muscle functioning and health.