What is Simhasana (Lion Pose)?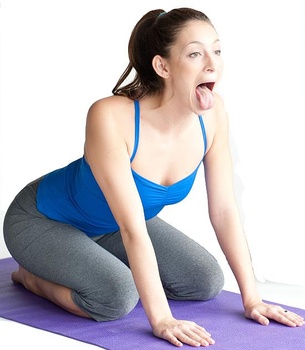 Simhasana, or Lion Pose, is a beginner-friendly, seated Hatha yoga asana that can be performed by all age groups. 
You'll start by kneeling on the yoga mat and sitting in Hero pose. Next, make a roaring sound like a lion with an open mouth, extended tongue, and throat. This forceful roar helps Yes face to relax and re-energize your throat. 
This unique modern yoga pose is usually executed in Vajrasana (Thunderbolt Pose) stance but can also be modified depending on how you feel.