What is Jathara Parivartanasana (Revolved Abdomen Pose)?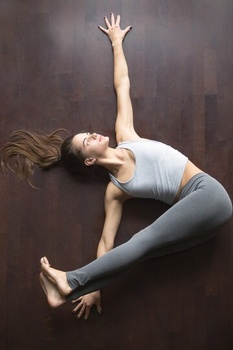 Jathara Parivartanasana, or Revolved Abdomen Pose, is a cool-down yoga asana for your spine and lower back. It is also known as the master revolved abdomen pose, belly twist, or spinal twist pose. 
In this yoga asana, the practitioner lies on the yoga mat on their back, with their arms spread on the sides. Your legs can be bent or fully flexed, but it is important to keep them parallel with your arms as you turn/revolve your torso in the opposite direction.