What is Bidalasana (Cat Pose)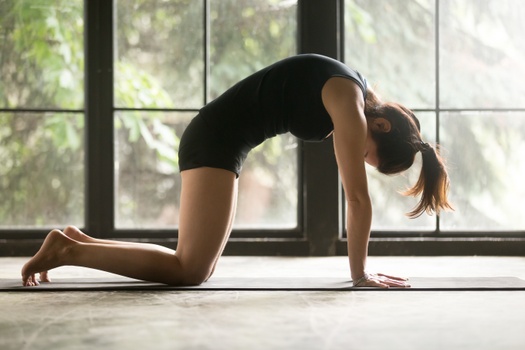 Bidalasana, also known as Marjariasana or Cat Pose, is a core and spine awakening posture that is usually performed during warm-up routines.  
In this pose, the spinal column is rounded and pointed towards the ceiling to resemble a cat rounding its back. Bidalasana provides a gentle massage to the spine, lower back, and abdominal organs.  
Usually, the Cat Pose movement is performed alternatively with Cow Pose or Bitilasana in a repeated cycle until the practitioner feels activation of the core and spine muscles. 
The repeated cycle is also known as Chakravakasana (Cat-Cow Pose).